The Best Ways to Treat Hay Fever
Created Date: 26 May
1 Comment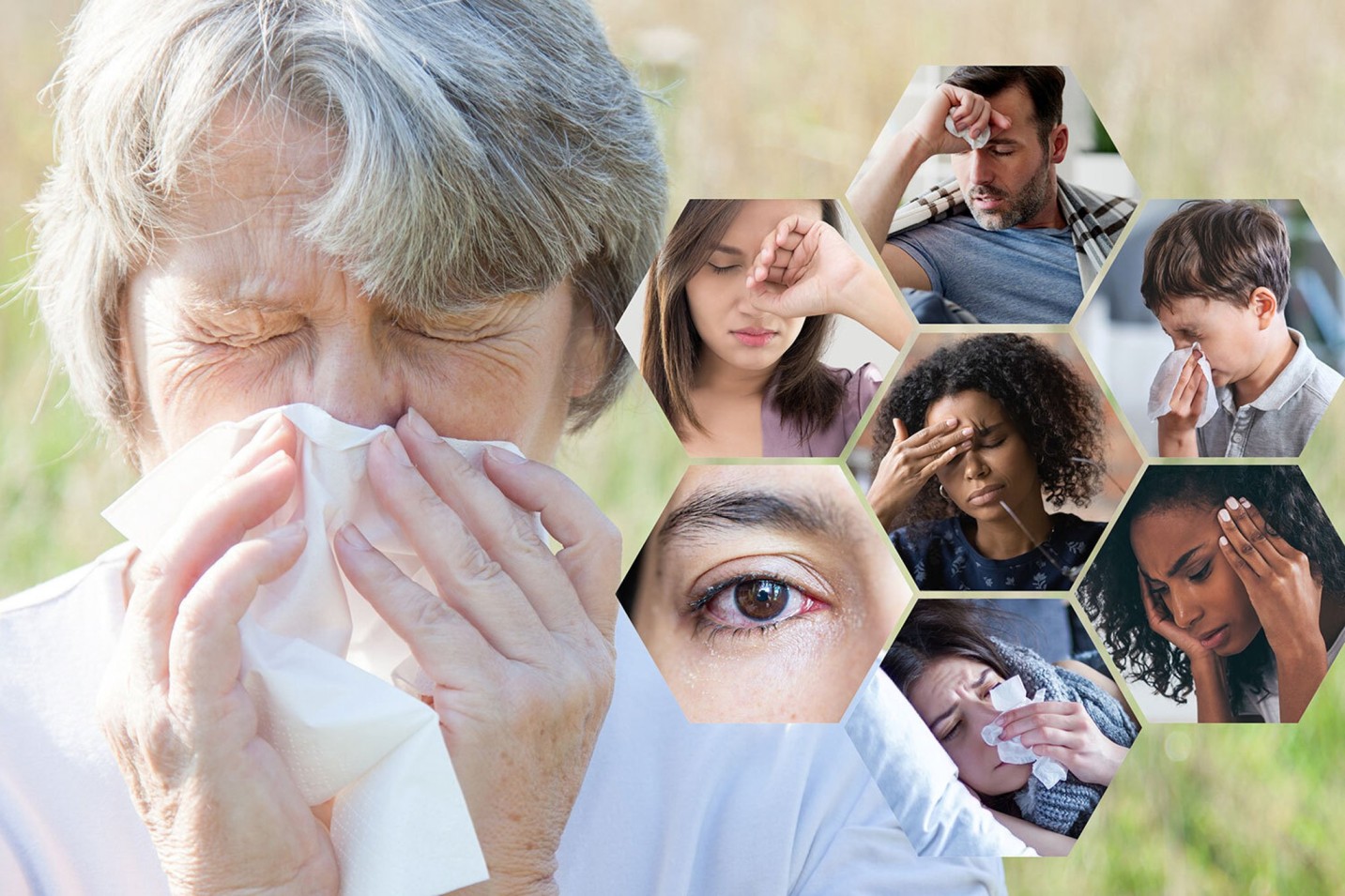 The Best Ways to Treat Hay Fever
Hay fever is an allergy to pollen, that results in a variety of symptoms, including watery eyes, nasal congestion and persistent sneezy or coughing. It is commonly experienced throughout spring and summer when pollen counts are high.It can affect both adults and children.
Hay fever will last for weeks, or months, unlike a cold, which usually goes away after 1 to 2 weeks.
There isn't a cure for hay fever, but there are a range of treatments available that can help to alleviate symptoms.
At HAAA Pharma we offer a range of over-the-counter medications that can help bring some relief.
Hay fever sufferers tend to find that a particular treatment option works better for them than others. Therefore, it can help to try a few options to find which works best for you.
It is always best to check with your GP before taking any new medication.
Hay fever treatments
Antihistamines
The most common treatment options for hay fever are antihistamines. Antihistamines work by blocking the effect of histamine on the body, such as runny nose, sneezing. Over-the-counter antihistamines include diphenhydramine (Benadryl), which can make you feel drowsy, and non-drowsy variants like loratadine (Clarityn).Both types can be taken as tablets, syrups or eyedrops.
They work by reducing the effect of histamine on the body helping to alleviate sneezing and runny noses.
Nasal sprays
Corticosteroid nasal sprays such as beclometasone dipropionate (Beconase) and budesonide (Benacort), help relieve hay fever symptoms by suppressing the immune system's response before the histamine is released.
Eyedrops
Eyedrops containing sodium cromoglicate are also effective in reducing the inflammation in your eyes. They can be effective in treating any redness, itchiness or watering frequently associated with hay fever and household allergies.
Identifying your pollen allergy
There are three types of pollen that can cause hay fever –grass, tree and weed pollens. These tend to be prevalent at different times of the year. Identifying which pollen you are most susceptible to can help you manage your condition.
Tree pollen tends to be most prevalent between late March and mid-May, weed pollen from June to September, andgrass pollen from the end of June through to September.
Learn when you are most prone to the impact of pollen, so that you can prepare and have allergy treatment ready when needed.
Hay fever symptoms
The NHS lists symptoms of hay fever as follows:
· sneezing and coughing
· a runny or blocked nose
· itchy, red or watery eyes
· itchy throat, mouth, nose and ears
· loss of smell
· pain around your temples and forehead
· headache
· earache
· feeling tired
Asthma sufferers can also find that their symptoms are exacerbated which can result in a shortness of breath, tightness in the chest, along with wheezing and coughing.
Managing your hay fever
While there is no cure for hay fever, or ways to fully prevent it occurring, there are a number of recommended steps that sufferers can take to try and reduce the severity, or impact, of its symptoms.
Here are some top tips that can help you to manage your hay fever:
· put Vaseline around your nostrils to trap pollen
· wear wraparound sunglasses to stop pollen getting into your eyes
· shower and change your clothes after you have been outside to wash pollen off
· stay indoors whenever possible
· keep windows and doors shut as much as possible
· vacuum regularly and dust with a damp cloth
· buy a pollen filter for the air vents in your car and a vacuum cleaner with a HEPA filter
· try to stay at home and avoid contact with other people if you have a high temperature or you do not feel well enough to do your normal activities
· do not cut grass or walk on grass
· do not spend too much time outside
· do not keep fresh flowers in the house